New Zealand Quality Canvas Photo Prints by Rob Suisted
A place to buy quality photo prints from a well known NZ photographer
See our work in public:


Whitebait, one of Wellington's top restaurants, is showcasing our work.
Working closely with Louise & Paul Hoather, we created an image collection to compliment the stunning interior design & philosophy of their business.
So perhaps find time to pay a visit, and hopefully enjoy their wonderful hospitality & cuisine, while checking out the images and huge canvasses they selected.
The Perfect Gift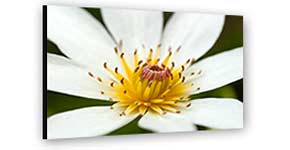 A thoughtful, personal, hassle-free choice of quality gift, by a well known NZ photographer.
Molesworth Station Book Prints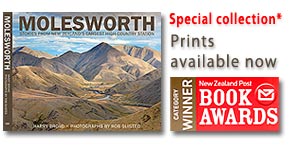 Harry Broad & Rob Suisted combined to capture Molesworth in a new book. Prints are now available.
Seen in North & South Mag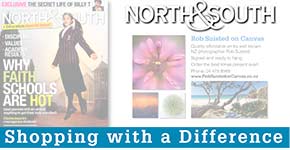 North and South Magazine included us in their 'Shopping with a Difference' section - be different


---
We also quote for large commercial or government projects, and we like to support non-profit and special causes.
Just ask what we can do to help - we're into solutions.
Rob Suisted, & Lana Simpson (Business Manager)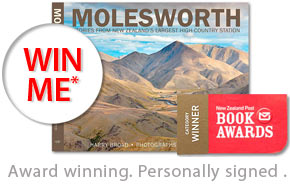 Rob's Molesworth Station book
View Rob's award winning book, with Harry Broad

We're giving away a double signed copy prior to Xmas via our Newsletter list. Join up NOW.
---
Customer feedback
---
Twitter follow us
Facebook